Pest Control & Natural Exterminator Service-Truly Green Pest Control
We guarantee results on just about any pest you'll find, interior and exterior of your home.
Truly Green's exclusive All-Season-Pest-Service® service is an affordable, comprehensive approach to creating a pest-free environment for your home, 24/7.  Above all… Child and pet safe!
Schedule your service today. The best part about scheduling is you schedule around your schedule. What are you waiting for?
Since 2010, our passion is defending you from pest!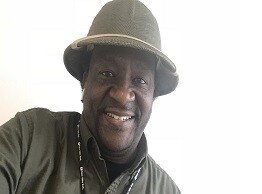 If you want to beat insects in their own game such as: ants, spiders, mosquitoes, rodents, bed bugs and other common pests is to be proactive with great pest control.
Truly Green's ® all-season pest control management service lets you enjoy pest-free environment, and our Mosquito Home Protection Service will keep you in your backyard all spring and summer long.
There are many reasons why one would want to have our exterminator service.  It could be due to health concerns for themselves or their families, or their environment, or just feeling it's the right thing to do by using non toxic pest control.

Our natural pest service company use only natural and organic solutions and we are child and pet safe!
Trusted since 2010

Fighting pest problems is our mission

We guarantee results 100%

Fast, Reliable, Affordable
Our technicians are certified by Truly Green and leads any other pest control / exterminator companies in the application of natural services.

Truly Green Pest Control uses products that is safe for the environment and home
We're your local pest control experts. Board Certified with an Associate Certified Entomologist just a phone call away.
TrUly Green Sanitation for Covid-19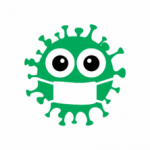 As covid-19 in Kansas and Missouri continues to grow so does the demand on preventative cleaning and decontamination. If you feel your facility is at a higher risk of infection or concerned about the COVID-19 virus impacting your facility contact one of our preventative disinfecting experts.
Do you worry about making your place of business safe for your customers and your employees? Our new TrulygreencleanTM disinfecting service is designed to eliminate bacteria and viruses on all targeted surfaces.

One of the most important things a business can do to help prevent transmission of the COVID-19 virus is to keep the places where people shop, eat, and work as virus-free as possible.  Our disinfection service can help you achieve this essential objective.
Truly Green Pest Control's TrulygreenCleanTM service uses an EPA-registered disinfectant labeled for use against a wide variety of pathogens, including other known corona viruses (feline coronavirus and canine coronavirus).

This disinfectant is on the Environmental Protection Agency's "List N" of products that meet its criteria for use against SARS-CoV-2, the coronavirus that causes COVID-19.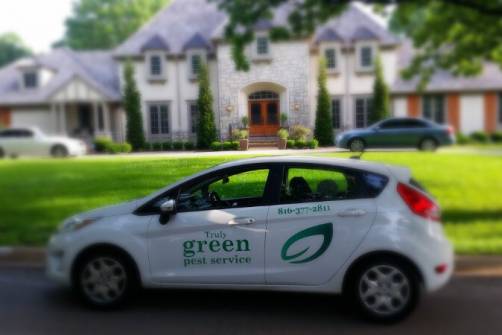 Pest Control for your Home
Looking for exterminator near me!  You have pest that is bothering you in your home.  We will help you eradicate pest quickly and safely and keep you comfortable with natural pest  service.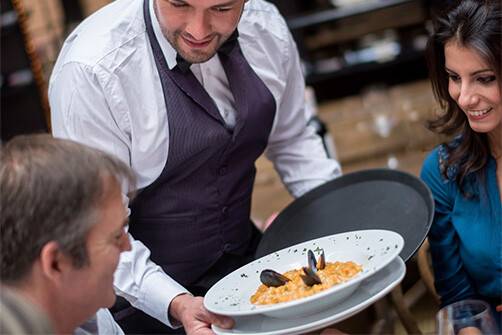 Pest Control for your business
Insects can destroy your business with one sighting. Let our proven  strategies keep them from infesting your bottom line and customers.
Common Pest In Kansas City
Advanced Protection
Natural and Organic
Termite Inspection Annually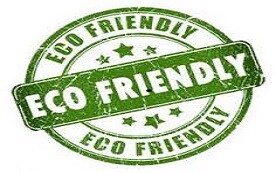 Truly Green Natural Exterminators
4.9

Based on 8 reviews


Vanessa Western 14:15 31 May 19

Truly Green pest service was one of the first… companies we found upon moving to Missouri in 2016. Robert was so genuine and helpful we've been using his services ever since. It's refreshing to find a local small business that builds relationships and really cares about their clients.read more


Trish Warford 15:16 30 June 19

Truly Green has been great. This is the first… pest control business that I've dealt with that I look forward to having come back (for quarterly maintenance). Robert is friendly and professional. I love that the house doesn't stink and I'm not worried about having my kids in there during treatment.read more


Laura Janusik 03:28 30 July 19

Love Truly Green Pest Service!
Robert is… passionate about treating pests with "green" products. He explains as much as I want to know, and he has even volunteered to return if one of the traps catch a mouse so I don't have to deal with it. I appreciate his intense knowledge base and the work that he does. If you want to help save the environment from chemical toxins and reduce/eliminate pests in your home, then Truly Green Pest Service is the way to go!read more


Matthew Binggeli 22:28 29 August 19

They did a fantastic job! It smelled great and… worked wellread more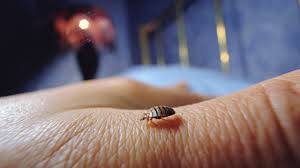 Lots of people realize that bed bugs infest mattresses and old furnishings, but most don't pay much brain to how
Read More »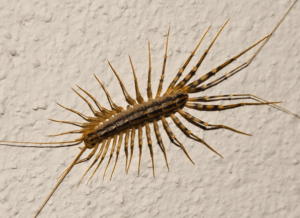 Controlling House Centipedes Appearance What Do They Look Like? Size: House centipedes have long, flattened bodies, which can measure as long
Read More »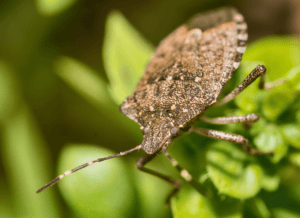 What are Stink Bugs? What do stink bugs look like? Mouth – mouth parts sucking and piercing Antennae – Antennae
Read More »