ALL SEASON HOME PROTECTION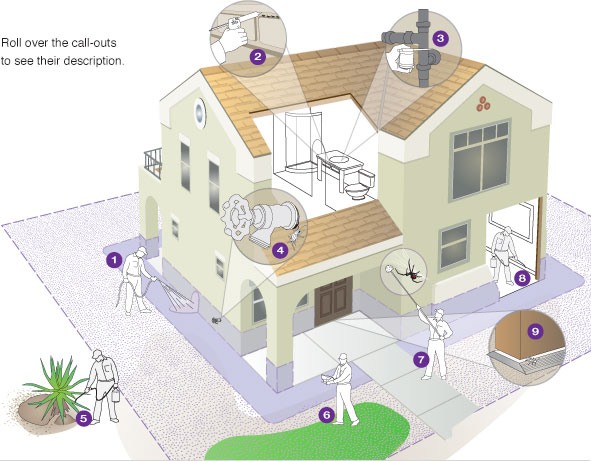 Truly Green Pest Control will keep your home safe from pest all season long with natural and non toxic solutions .Our company voted the best exterminators in Kansas City by popularhomeservice.com. All customers can agree that they do not want toxic chemicals in our lawns or home. We have animals that we care for. Our pets run through the yard and lick their paws. Our kids play in the yard and crawl on our floors. We worry about that constantly. There is a solution to prevent pest without toxic chemicals. We provide the best natural pest control in Kansas City. We have many customers who have chosen to go green. Not just green with pest control but with every part of their lives. From soap, to cleaners. We are Green Together!

To provide you pest free environment, service will need to be done every two to three months. Every two months will ensure that we get to your property before the chemical break down. Every three months, chemical will begin to wear down. Weather dictates how long the solutions will last on your property. Two months will guarantee you relief from pest.
If you see problems in between two month service., with just a call, we will service you at no additional charge. Your services are broken down into low monthly payments so you can enjoy all season program at an affordable price. Enjoy the green pest control service the natural way!
The Initial Service…
One of our state licensed pest & termite inspectors will perform a thorough inspection of your home's structure, noting visible pest activity and conducive conditions. A copy of the inspection report & service specifications will be provided to you. Rottler's Signature Protection program is an ideal home pest control solution and begins with an initial intensive service, consisting of a perimeter treatment to the exterior of the structure as well as a full interior treatment to gain control of any existing pest problems. Your technician will also:
Place insect glue monitors around the interior of your home
Dust pipe chases & attic (if accessible)
Remove spider webs and eggs
Inspect light fixtures/areas beneath furniture and treat accordingly