How To Keep Pavement Ants Off Your Kansas City Driveway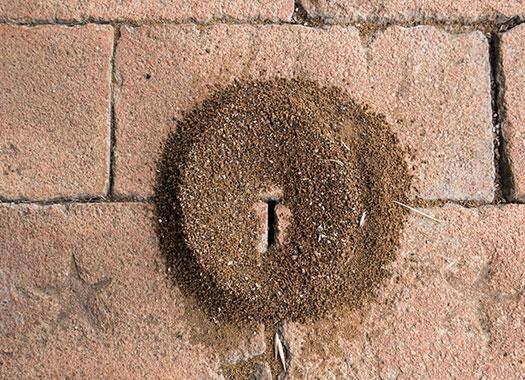 If you have pavement ants on your Kansas City driveway, you are already aware just what a pain in the neck they are. At Truly Green Pest Control, we understand just how frustrating these unwanted pests can be. Our pest control team will have your Kansas City driveway clear from ants in no time combined with proven methods and detailed treatment plans.
The best initial step to take in ridding your premises of pavement ants is trusting Truly Green Pest Control. With a single phone call, you can be sure your property will be pest-free for the long term.
How Do I Get Rid Of Pavement Ants On My Kansas City Property?
By simply making a phone call to Truly Green Pest Control, you're going to be choosing pest control companies in the Kansas City. We have the years of experience to know exactly what your Kansas City property has got to have to have to remain free from pavement ants.
All of our programs begin with a comprehensive inspection of your home inside and out, to examine for virtually any and all pests that may be troublesome. When it comes to pavement ants, we will concentrate on the concrete sections of the yard, as well as your sidewalks, foundation, driveways, garages, and patios. We're going to go through production of a comprehensive treatment plan, concentrated on the needs of your specific Kansas City property. We will also manage our care with routine follow-ups to make certain your area remains ant-free for the long term.
What Attracts Pavement Ants In Your Kansas City
Home?
Regardless of the name, the pavement ant is drawn to much more than your driveway. Pavement ants are attracted to many foods humans consume, such as for example…meats, various nuts, cheeses, honey, and bread. Pavement ants often enter into the house to search out these types of foods.
Pavement ants come into your Kansas City looking for a source of heat, nesting in walls, insulation, or possibly even under floorboards. Even during the springtime, ants seek the heat of your indoors to get away from cold evenings and rainy days.
How To Get Rid Of Pavement Ants Permanently In Kansas City
Ultimately, the easiest method to get rid of pavement ants out of your home is to entrust your space to the experts. Truly Green Pest Control has the many years of knowledge to make sure your home is pest-free all year long. With one simple phone call, you will have the knowledge our very own professionals can offer to eliminate your home of pavement ants as well as any additional pests that may wreak havoc on your household and home.
The residents of Kansas City can relax in the knowledge with the helping hands of Truly Green Pest Control. We will be standing by to offer you a free estimate for your pest control needs.