May Is Kansas City Pest Prevention Month: Let Us Help You Prepare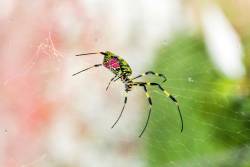 Kinds Of Pests That Commonly Invade Kansas City Homes
At Truly Green Pest Control, we have devoted many years defending the homes in Kansas City local areas. All of our experts are very well-experienced within a wide range of pests which could intrude on your home. We find the 3 most common pests in the Kansas City area: bed bugs, mosquitoes, and ants. Nonetheless, we are equipped to take care of any kind of pest you could potentially encounter within your Kansas City home. Other sorts of pests we frequently treat consist of:
Cockroaches
Spiders
Flies
Rodents
Ticks
Termites
Fleas
Stinging insects
You will find there's wide variety of pests out there that can overrun your home. Your home should be the most secure place it is possible to be, and there's no reason to put up with unwanted pests.
The Dangers Pests Bring To Kansas City Homes
With a wide variety of common pests comes a myriad of problems for property owners. From annoyances and annoyances to bringing in hazardous diseases, dependant upon the pest, you'll probably be going through some significant issues.At Truly Green Pest Control, we've serviced anything from the termites and carpenter ants which will eat away at your house's very structure to pests including the black widow spider, as their bite can result in serious health issues. Home pests, like fleas, mosquitoes, rodents, and cockroaches, bring diseases into the home including the bubonic plague, Lyme disease, and E. coli to yellow fever and hantavirus.Our greatest concern is actually rapidly identifying which unwanted pests you're faced with and eliminating them away from your Kansas City home. Make your family and the house safe all year long with our thorough treatment options and regular routine visits.
Natural Pest Prevention Techniques For Kansas City Homes
Each and every Kansas City home can be helped by doing a few prevention stategies to help keep your space safe from pests. Some typically common methods you can keep pests away from your Kansas City home can consist of:
Keep shrubs and trees cut back and away from their home. Limbs to close to the house is an easy entry for pest.
Keep all trash cans tightly sealed. Use containers that are pest proof. Clean clutter and food debris reguarly
Doors and Windows should be sealed properly. Make sure to use door sweeps and window seals as much as possible. .
One of the best way to get rid of bugs is to vacuum. That's as natural as it gets
However, despite the fact that you try everything to keep pests away, be mindful that even the most pristine homes can still experience a problem with pests. For dependable pest control, partner with the absolute best. At Truly Green Pest Control, we're going to work with your needs plus budget to get rid of unwanted pests from your own home!
The Best Type Of Pest Protection For Your Kansas City Home
In the end, the very best way to protect your Kansas City home, and undoubtedly the health of yourself and your family, is to entrust us at Truly Green Pest Control. We're a local pest control company with years of experience that culminate into individualized attention tailored to your requirements. We will ensure your Kansas City home is pest-free, no matter the time of year, regardless of pest.At Truly Green Pest Control, we developed three adjustable pest control plans to meet your needs and budget.When it comes to quality pest control, our team at Truly Green Pest Control aims for detailed care. We will discuss our pest control suggestions with you and create the best plan for your property. We have the equipment and experience to identify your problem with pests, create a personalized plan for treatment, and implement preventative measures to keep pests out of your home for the long term. For more information on our pest control plans, and how much pest control costs for your Kansas City home, get in touch with us today.