Quality Pest Control Services for Kansas City, Kansas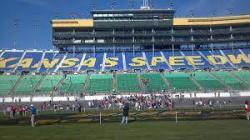 Kansas City sits between the eastern edge of Kansas and the border of Missouri.
Home of the NASCAR Kansas Speedway. Kansas City, Ks gets Missouri and Kansas bustling with activities. Everything is buzzing and growing in this great city. However, the pest is growing with the city.
Where there is growing population there is a concern for the explosion of pest. Since 2010 we have been protecting business and homes in Kansas City with natural and organic pest control. Our general pest control consists of termite treatment, mosquito control, and many other services.
Residential Pest Control Kansas City, KS
Truly Green Pest Control is proud to offer guaranteed residential pest protection to eliminate common household pests. Ants, cockroaches, mosquitoes, rodents, and termites are no match for our licensed and certified pest control experts.
 Our Residential Advantage Quarterly Pest Control Program offers the services needed to keep pests out of your Kansas City home throughout the entire year. The program offers:
General Pest Control

Rodent Control Services

Free Termite Control Inspections

Four Season-Specific Treatments Per Year
To discover more about our quarterly pest control program or our other residential pest control services, reach out to Truly Green Pest Control today.
Commercial Pest Control
Kansas City 
Truly Green Pest Control is the largest independent pest control provider in Kansas. Our business is to keep your Kansas City business free of pests. We protect hospitals, hotels, motels, apartment complexes, storage facilities, office buildings, and more from invasive, damaging, and reputation-ruining pests.
 To guard commercial properties against pests, we provide the option of monthly, bi-monthly, or quarterly pest control treatments. We protect businesses from pests through Integrated Pest Management and by utilizing the latest technology.

 We can customize plans to ensure all your business's pest control needs are met. To learn more about our commercial pest control offerings, contact us today!