Natural Pest Control Services for Leawood, Kansas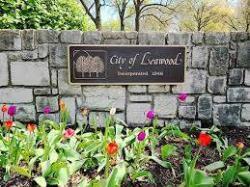 Leawood is a beautiful suburban area in Kansas. Very beautiful homes with lush landscaping. Landscaping and large, towering trees lead to pest activity in your home. Are you need safe and effective pest control? Truly Green Pest Control will provide natural and organic pest control for your Leawood home. Let Us take care of your pest control needs.
Home Pest Control In Leawood,KS
Like all homes and especially in Leawood, KS, your home needs to be protected from pest. Beautiful landscape, with plenty of water spells pest problems. You need Truly Green Pest Control to take care of your investment. We offer quarterly and bi-monthly pest control plans that will take care of your home from top to bottom. We take care of spiders, cockroaches, wasps, rats, hornets, beetles, mites and many more. Maybe you need a onetime service. We have that too. We have been keeping safe Leawood, KS natural and organic service since 2010.
Mosquitoes In Leawood, KS
Mosquitoes plague the Kansas City metropolitan area. Leawood, KS is an area that is prone to mosquitoes. We all know mosquitoes carry diseases and get their meals from you. Mosquitoes can carry disease such as Lyme disease as well as other disease carrying bacteria causing possible long term health issues including dengue, malaria, West Nile virus and yellow fever.
Truly Green Pest Control provides comprehensive mosquito control services for commercial and residential properties. We provide mosquito control for your home and business. We recommend biweekly to keep mosquitoes at bay; however, we do offer monthly control as well.
Commercial Pest Control In Leawood, KS
Professional pest control services for your Leawood business are a must if you want to keep your reputation as a top competitor in your business field. We take care of healthcare, restaurants, apartment complex and other services that require monthly pest control.
Truly Green Pest Control is the largest Natural pest control company in Kansas. We provide natural Pest control to combat pest issues, which effectively removes your infestation while using the appropriate products in the right amounts.
How to Protect Your Leawood, KS Home From Termites
Termites don't play when it comes to taking up residence in your home. Subterranean termite colonies eat about a pound of wood per day. That much consumption of wood can damage and weaken your joist in your home. This type of damage can cause a structure to collapse and cost much more unexpected pocket expense if you don't catch the damage on- time. Follow a quick guide to give you a head up on possible termite damage.
Keep lumber and other wood such as sticks away from your home.

Keep your firewood away from your house.

Moisture should be kept at a minimum during summer season that includes sprinklers, gutters.

Keep cracks and crevices around foundation and exterior sealed.

Sign up for a termite program for professional monitoring
Following the above guide will give you a head start in preventing termites on your property. However, it is just a guide. You will need to hire a professional to keep your home free of termites. There are other elements to termite service, such as: Drilling and baiting. Your home is your investment. Termites can eat a pound of wood pretty quickly. Overtime you can cause catastrophic damage to your home.

For above and beyond termite services, and management, consider Truly Green Pest Control for all your termite control needs.