How to Get Rid of House Crickets
House Crickets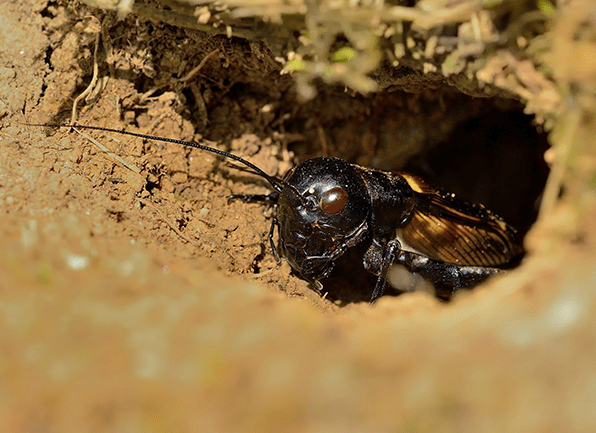 House crickets are one of the most famous crickets throughout the United States. They are abundant in Kansas City and Overland Park, Ks.There is really no cricket season. They are around constantly. Crickets are very popular fishing items. They are even used to feed pets such as snakes, rats…and all other weird stuff.

How to Remove Crickets from Your Home
Catch them with cricket bait. This easy method for luring crickets from corners and crevices is the most effective immediate solution.[1]
Find a shallow bowl and place a spoonful of molasses and dilute it with water, half full. Listen for the crickets and place the bowl near the chirping.  Crickets demise is they love the molasses.  Crickets love molasses, and will jump right end for a better view….

At Truly Green Pest Control we use a special bait for crickets that is natural. However, you can find bait in the nearest hardware stores for DIY

Cut back vegetation. Like all insects, vegetation is the common denominator. Keep your vegetation manicured to prevent infestation of crickets and other insects.

Make sure you have a path to get around the foundation of your home. In other words keep the bushes and plants away from the structure of your home.

Ground cover is a perfect hiding place for crickets. If your ground cover get out of hand, so will the crickets.

We all love wood piles. It looks nice when stacked neatly. However, wood piles will attract carpenter ants, crickets and even snakes. Keep wood piles far away from your home.

Compost and organic materials will build up in gutters and drains. Crickets often nest in these areas. Keep the gutters and drains clean.